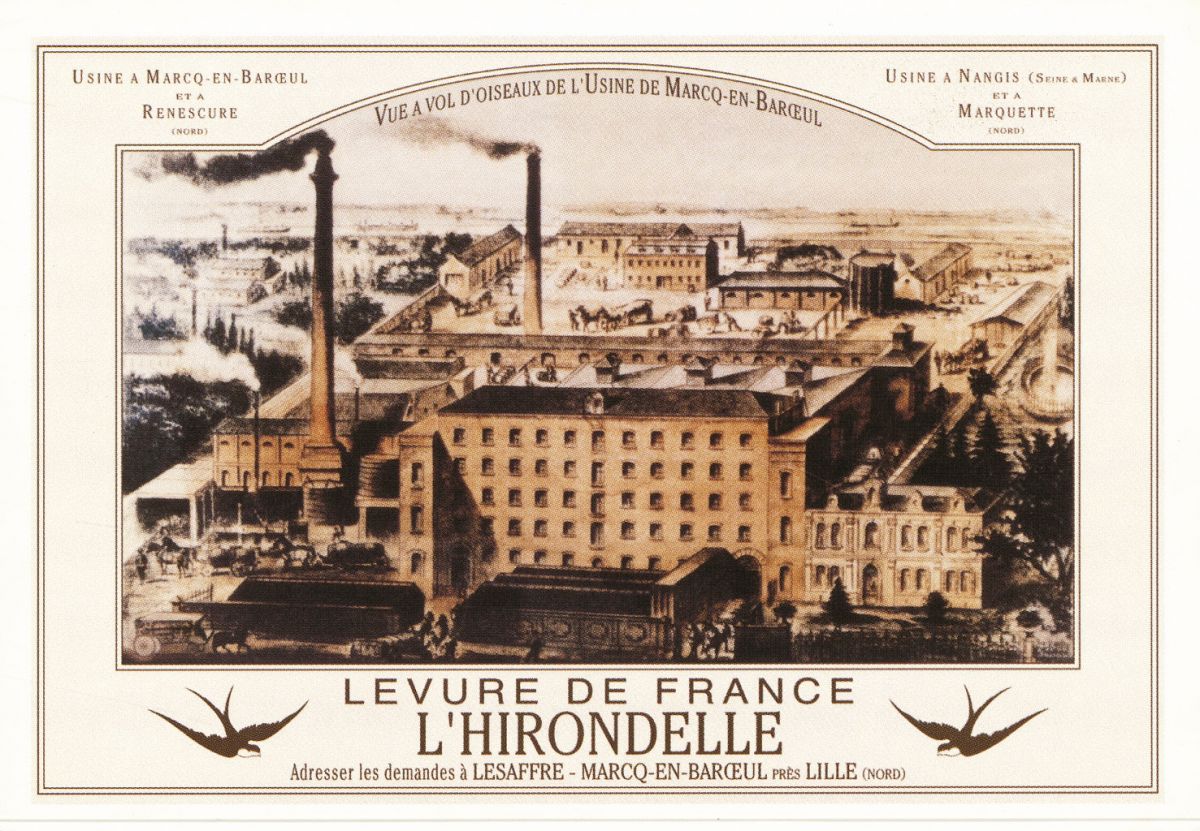 LESAFFRE is a specialist in the fermentation processes
At the end of the 19th century, with the advent of scientific progress and thanks to the scientific work of Louis Pasteur, the secret of the action of yeast-microscopic fungi was discovered - the process of fermentation. Louis Lesaffre (1802-1869), contemporary to Pasteur, the founder of the Group, which still exists under his name, quickly gained interest in these new discoveries. Having gained extensive experience in the field of grain fermentation, he founded a factory of fresh yeast in 1853 in Marcq-en-Baroeul, France. He was one of the pioneers of the yeast industry, along with Baron Max de Springer and actively contributed to the development of the baking industry.
Yeast became the basis for further development of the company and diversification of family business. For generations, Lesaffre company has gradually developed to eventually become the main Business Group specializing in biotechnology.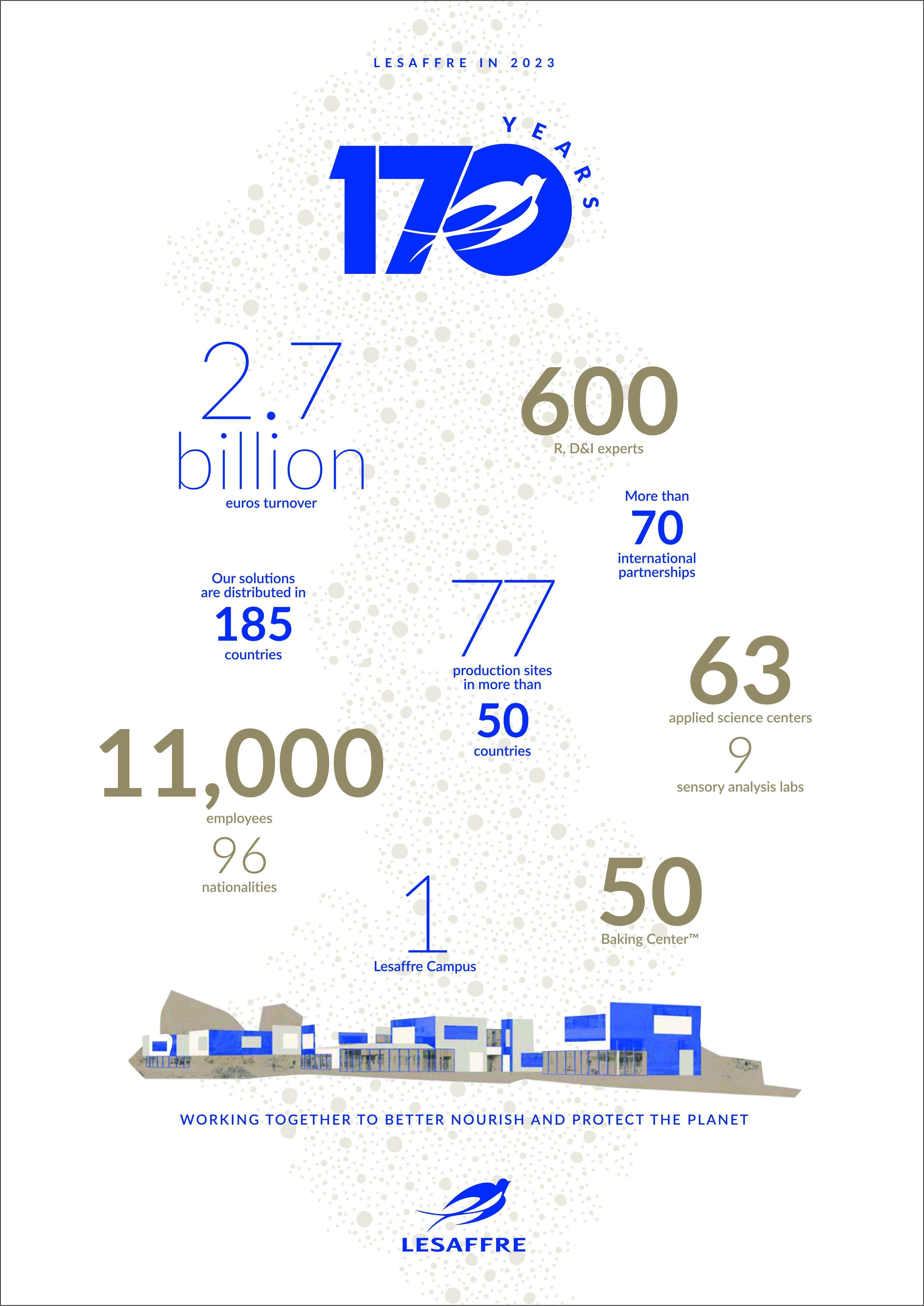 Over 170 years of experience
The Lesaffre Group is currently a key global player in the production of yeast and yeast extract. The Group's activity is focused on the bakery market, developing a wide range of products related to the fermentation industry: yeast, sourdoughs and derivatives such as bread improvers.
Brands that set standards: Perfekta, l'hirondelle, Saf-Instant, Magimix ... for over 170 years Lesaffre has developed a huge portfolio of international brands that are very well known and often set standards in the market. Interested in the most efficient response to the needs and customs of bakers in each country, Lesaffre has also created many local brands with specific characteristics while maintaining traditional high performance, consistency and bacteriological purity.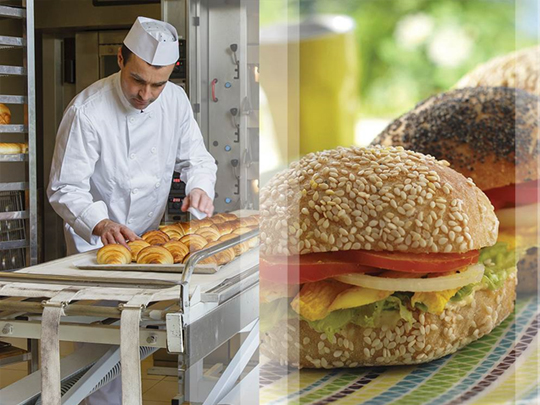 Close contact with the world bakery thanks to the Baking Center
Working side by side with bakers for many years, Lesaffre has always valued close relations between coworkers based on professionalism. About 30 years ago, the Group opened its first Baking Center (international technological center for baking bread) in Marcq-en-Baroul (France). This valuable place of dialogue and cooperation enabled Lesaffre and bakers to exchange their technological knowledge, know-how, develop their profession and improve new baking technologies. There are currently 38 baking centers around the world, educating thousands of bakers every year. Technologists working in baking centers offer technological support and carry out professional trainings.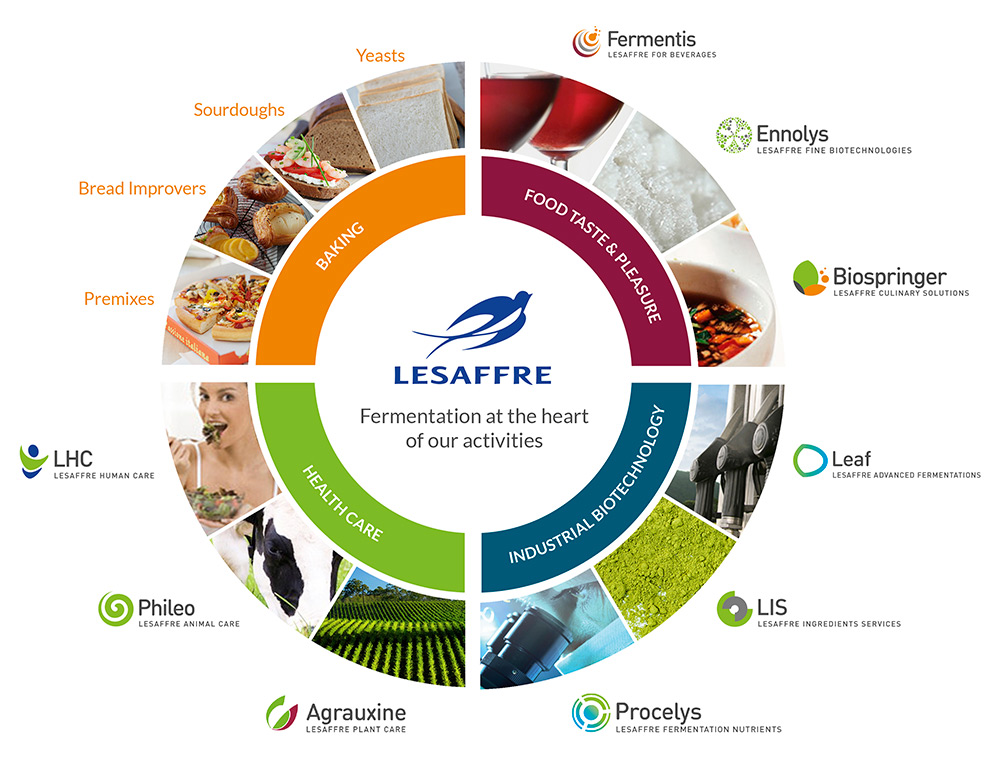 Innovations that exceed customer expectations
Lesaffre creates an active policy of implementing research results focused on new consumer trends and new production methods. The group has taken many important steps to develop the bakery industry: adaptation of yeast to new bread baking processes, modernization of traditional sourdough, development of specialized yeast for confectionery products, portioned bread, etc.