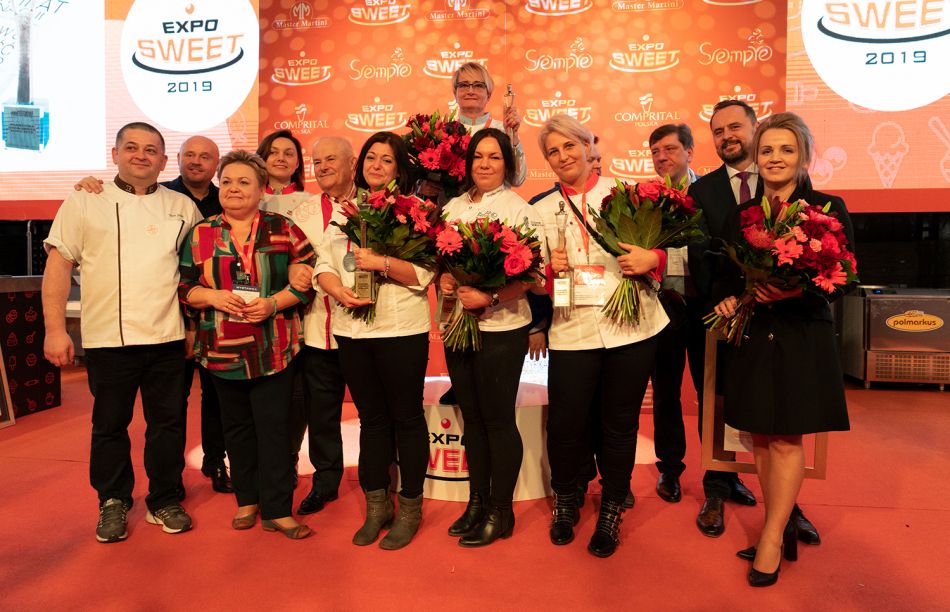 Expo Sweet 2019 Report
Ladies and Gentlemen, thank you for really interesting and inspiring meetings during this year's trade fair days in Warsaw.
Lesaffre Polska SA team
The Expo Sweet Fair is undoubtedly the most important event of the year in the baking and confectionery industry which this year was held on February 17-20. During the fair, we presented new products in the form of baking mixes for the preparation of rolls such as: Aztec, Woodcutter's, Potato together with Dark&​​Light and Corngrain sprinkles as well as our innovative Livendo brand in the form of baking "live" bread straight from the bakery located at the stand, prepared by the team of experts from the Lesaffre Polska Baking Center.
The Livendo brand includes four product families: starters, liquid live active sourdoughs, dry devitalized sourdoughs and sourdough-based ingredients. Together with the Livendo brand, Lesaffre offers bakers a truly expert knowledge of sourdoughs and a new approach to the aroma issue. Our Creme de Levain (active sourdough) and bread prepared on its basis have attracted a great deal of attention. Creme de Levain is a proprietary process patented by Lesaffre, guaranteeing high active biomass throughout the shelf life of the product. The important thing is it ensures fermentation of the dough and a rich aroma specific to bakery products prepared with the use of sourdough.
Expo Sweet Fair is always a perfect opportunity to meet our clients and have inspiring conversations about the product offer, promotional campaigns and the upcoming next finale of the 4th edition of the Lesaffre Prestige Group campaign as well as challenges facing the industry.
This year's edition has also a special value for us due to the 20th anniversary of Lesaffre's presence in Poland this year. All the more we would like to thank for the nomination for the prestigious title of "Personality of the Year 2018", in a competition organized by the editorial staff of Przegląd Piekarski i Cukierniczy magazine. We warmly congratulate the winners of the award!