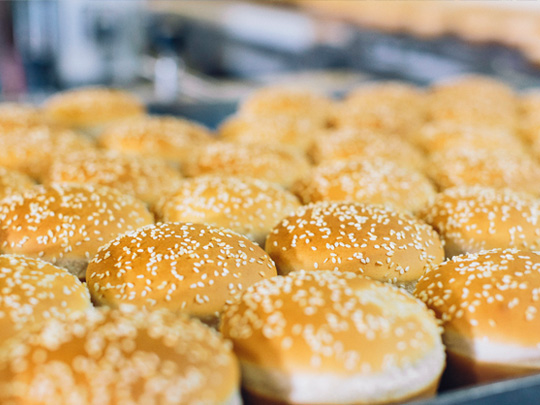 Solutions for the industry...
Bakeries, which produce a wide assortment of fresh and frozen bread for the sales networks, the HoReCa segment and food producers, take over an increasing part of the bakery industry.
Particularly high-quality requirements and innovation needs make Lesaffre treat this segment with exceptional attention. All technical, technological and engineering solutions are prepared individually according to the client's needs, maintaining the highest standards of cooperation. Awareness of the growing expectations of bread resellers and consumers makes the basis for the development of non-standard solutions in the field of technology and components for the production of bread.
A comprehensive product offer and expertise are the foundations of our cooperation with the growing industrial segment.